Plantation Produce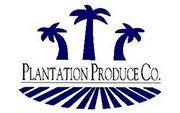 Employer Summary
Welcome to Plantation Produce

Plantation Produce Co. (PPC) has established itself in the U.S. and Mexican produce market for over 39 years. PPC is a leading Grower/Packer/Shipper of Organic and Conventional fresh-cut produce. Located in the Mission, Texas our facility offers more than 70,000 sq of dry and cold space as well as food processing capabilities.

Our mission is to bring safe, sustainable and healthy produce to as many people as possible as well as giving a positive impact to our communities. Join our team of caring and committed individuals and help to make a difference. Join Plantation Produce Company and grow with us!