Grimmway Farms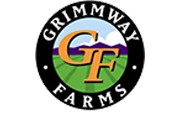 Employer Summary
Welcome to Grimmway Farms...

The story of Grimmway begins right here in an agricultural haven known as the Southern San Joaquin Valley in central California. The Grimm brothers began nurturing their family business in the fertile soil of Kern County more than 3 decades ago. Today, their roots run deep. Grimmway Farms has grown to become the largest grower, producer and shipper of carrots in the world; but the family still insists on walking the fields, visiting the processing facilities and performing their own brand of quality assurance - every single day. In 1968 when Rod and Bob Grimm set up their first roadside produce stand, the brothers made a promise: always take care of the customer.

Decades later, that promise has never been broken. Grimmway Farms' dedication to consistent quality and dependable service has made us the global leader in our industry.

Yet no matter how the size and scope of our company grows, every Grimmway employee is committed to staying true to our founding philosophies: provide good value, honest pricing and conduct business with integrity.

Grimmway believes in providing service to our customers on a personal level. We believe that today's consumer wants food products that are innovative, exciting and nutritious. All good reasons Grimmway chooses to partner with other industry forerunners to develop creative new product ideas our consumers and their families will enjoy.

Acknowledging and responding to the issues important to our customers is important to us. To address the growing consumer demand for pesticide-free fruits and vegetables, Grimmway Farms is continuously developing new avenues of opportunity. In 2001, we acquired Cal-Organics, a pioneer organic produce company providing more than 75 organic product offerings.