Fru-Veg Marketing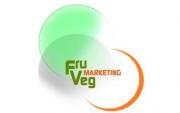 Employer Summary
Fru-Veg Marketing, Inc., is one of the nation's leading importers of fine produce from the best growers in Europe, South and Central America. The company's philosophy is founded on the principle of selecting the finest growers in each region. By representing only the top growers each region has to offer, it is able to offer unrivaled quality and volume.

Fru-Veg's success stems from surpassing the benchmarks of its competitors and working closely with its customers to meet their needs on a year-round basis. Through quality and consistency, it ensures that all customers receive the maximum shelf life of products. This, coupled with the constant flow of marketing ideas and product development, has enabled Fru-Veg to launch and maintain a large variety of products and packages.

The key to providing quality produce is not in picking the commodity, but rather choosing the right growers. Our work begins in the fields where solid relationships are forged with growers whose dedication to the quality of their product meets with the company's expectations. Next, we listen. The key to improving our product selection and service is in listening and making the refinements our customers request. This not only yields long lasting relationships, it also brings out ideas that result in the successful development and marketing of new products. Maintaining these principles has provided for our steady growth, and the guarantee of a consistently good product.
History