FoodLink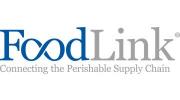 Employer Summary
Welcome to Foodlink...

FoodLink is transforming the fresh food supply chain. By taking advantage of its online network of over 2,000 companies – that range from the largest retail grocers in North America to the smallest local farmer – FoodLink is the cornerstone of enabling the most efficient buying & delivering of safe, fresh, high-quality perishable goods.

With a strong SaaS-based platform and premier customer network, we are an expanding team looking for highly talented and motivated people whose work will have a huge impact on our future growth and the business success of our customers.
History