California Avocado Commission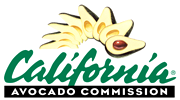 Consultants, Agencies, Brokers & Freelancers
Employer Summary
Welcome to the California Avocado Commission...

Created in 1978, the California Avocado Commission strives to increase demand for California Avocados through advertising, promotion and public relations, and engages in related industry activities that benefit the state's nearly 5,000 avocado growers. The California Avocado Commission serves as the official information source for California Avocados and the California Avocado industry.

Because of our unwavering belief in the quality of California Avocados, we're dedicated to sharing information, promoting our product and supporting those who use, produce, sell and serve California Avocados.

The History of California Avocados...

It all started in 1871, when Judge R.B. Ord of Santa Barbara successfully introduced avocados to the U.S. with trees from Mexico. By the early 1900s, growers were seeing the avocado's commercial potential and ever since growers, enthusiasts and researchers have been hunting for improved varieties. A search through the industry's foremost annals, in particular the California Avocado Society Yearbook, reveals that many new selections of avocado were made in the industry's infancy and over subsequent years but few had commercial significance. By the 1950s around 25 different varieties of avocados were being commercially packed and shipped in California, with 'Fuerte' accounting for more than two-thirds of the production. Even though 'Hass' was discovered in the early 1930s and patented by Rudolph Hass in 1935, it was not until large-scale industry expansion occurred in the late 1970s that 'Hass' replaced 'Fuerte' as the leading California variety.

Today, California is the leading producer of domestic avocados and home to about 90 percent of the nation's crop. Most California Avocados are harvested on approximately 52,000 acres from San Luis Obispo through San Diego by nearly 5,000 growers. San Diego County, which produces 60 percent of all California Avocados, is the acknowledged avocado capital of the nation.

California Avocados are grown year-round. A single California Avocado tree can produce up to 200 pounds of fresh fruit each year, approximately 500 pieces, although most average around 60 pounds or 150 pieces of fruit.
History